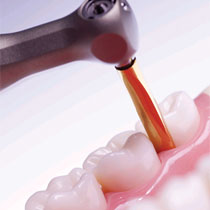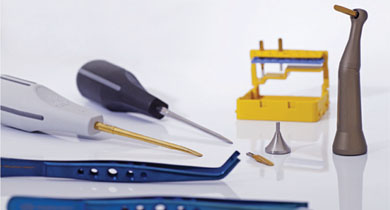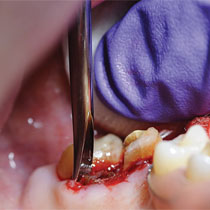 Luxator® Instruments
SPECIALLY DESIGNED SURGICAL CUTTING INSTRUMENTS. A real alternative to traumatic forcep extractions!
The Luxator is ergonomically designed for comfort and control during use. The shape and size of the handle is designed to minimize the force needed. The tip is extremely fine, so that you can insert it easily between bone and root with the minimum of destruction. The specially processed Swedish steel used in the blade is extremely durable and it retains its strength and sharpness after sterilization. All instruments sold in Fixus 1 sterilizable tray.
The Luxator line of instruments is now imported and distributed by Directa Inc.


Luxator Kits

| | |
| --- | --- |
| Product Description | Item # |
| Starter Kit 3 & 5mm Curved, 3 & 5mm Straight, Stone | 506330 |
| 7pc Kit 3&5mm Curved, 3mm C/A & Inv Curved, 2,3&5mm Straight, Stone | 506331 |
| Vet Kit 3mm Curved, 3mm C/A, 1,2 & 3mm Straight, Stone | 506332 |
| Short Kit 3mm Curved, 3mm C/A, 2 & 3mm Straight, Stone | 506333 |




Order

Luxator Periotome

Cannot be used as an elevator.

| | |
| --- | --- |
| Product Description | Item # |
| L1S - 1mm Straight | 506355 |
| L2S - 2mm Straight | 506352 |
| L3C - 3mm Curved | 506341 |
| L3S - 3mm Straight | 506340 |
| L3CA - 3mm Contra Angle | 506353 |
| L3IC - 3mm Inverted Curved | 506354 |
| L5C - 5mm Curved | 506343 |
| L5S - 5mm Straight | 506342 |




Order

Luxator Short Periotome

Cannot be used as an elevator.

| | |
| --- | --- |
| Product Description | Item # |
| S2S - 2mm Straight | 506358 |
| S3C - 3mm Curved | 506359 |
| S2S - 3mm Straight | 506360 |
| S3CA - 3mm Contra Angle | 506361 |
| S5S - 5mm Straight | 506362 |




Order

Luxator Dual Edge Periotome

Integrated probing periotome and Luxator. Safer stepped insertion reduces the risk of slipping. Ideal for deeply fractured tooth and decayed roots.

| | |
| --- | --- |
| Product Description | Item # |
| DE3 - 3mm/1.5mm Straight | 506356 |
| DE5 - 5mm/3mm Straight | 506357 |




Order

Luxator Titanium Periotome

Titanium coating to retain sharpness. Do not sharpen.

| | |
| --- | --- |
| Product Description | Item # |
| L3STiN - 3mm Titanium Straight | 506433 |
| L2STiN - 2mm Titanium Straight | 506334 |
| DE3TiN - 3mm/1.5mm Titanium Dual Edge | 506435 |
| L3ATiN - 3mm Titanium Angled | 506436 |




Order

Sharpening Stone

Sharpening Stone for Luxator Instruments.

| | |
| --- | --- |
| Product Description | Item # |
| Sharpening Stone | 506399 |




Order

Fixus Trays

Protect & Store your Luxator® Instrument in these Fixus trays.

| | |
| --- | --- |
| Product Description | Item # |
| Fixus 1 for 1 Luxator instrument | 115301 |
| Fixus 6 for 6 Luxator instruments | 115306 |




Order

Luxator Forte Elevator

| | |
| --- | --- |
| Product Description | Item # |
| F25 - 2.5mm Straight elevator | 506370 |
| F32 - 3.2mm Straight elevator | 506371 |
| F40 - 4.0mm Straight elevator | 506372 |




Order

Luxator RootPicker

The RootPicker is ideal for removal of debris after extractions.

| | |
| --- | --- |
| Product Description | Item # |
| Straight | 506450 |
| Angled | 506451 |
| Kit of both | 506452 |




Order

Luxator LX Mechanical Periotome

Setting a new standard for trauma free extraction offering improved precision & access.

Optimal access, Reciprocating tip in vertical direction.

Self directing titanium coated tip

| | |
| --- | --- |
| Product Description | Item # |
| LX Kit - Handpiece, 2&3mm Short Tips, 2&3mm Long Tips, Holder & Plunger | 506443 |




Order

Luxator LX Tips

| | |
| --- | --- |
| Product Description | Item # |
| LX3S - 3mm Short Tip | 506441 |
| LX3L - 3mm Long Tip | 506442 |
| LX2S - 2mm Short Tip | 506444 |
| LX2L - 2mm Long Tip | 506445 |

Order